November 20, 2013
From YetiZen Press Release
Launch of the 1st YetiZen Boot Camp Program for Latin American Game Studios
Raising all ships, one game studio at a time
YetiZen, the wildly popular accelerator for gaming companies and the host of the YetiZen Innovation Lab has launched its first ever boot camp program for game studios coming from emerging gaming ecosystems.
YetiZen recognizes that there are many promising game studios across the world. Unfortunately, due to a lack of a developed ecosystem and with it limited access to information, connections, and mentorship these companies are often unable to achieve the success they otherwise can. San Francisco on the other hand is the world's densest community of game developers anywhere and has in abundance what these other ecosystem's lack. The boot camp program is YetiZen's solution to address this problem and raise all ships in gaming.
In collaboration with Global Game Designers Guild or GGDG, YetiZen's Latin American partner YetiZen has brought nine game studios from across Colombia and Mexico to the YetiZen boot camp. Four of these companies are attending the boot camp online while the other five are in person at the YetiZen Innovation Lab.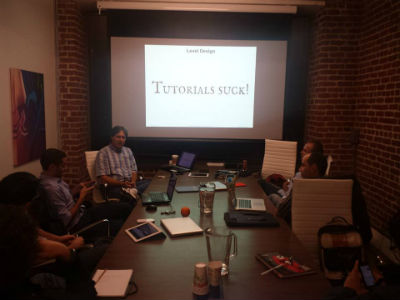 The program include rockstar mentors such as Ian McGee (who created the most successful virtual reality commercial exercise bike and raised over $40M in venture capital), Stephen Sullivan (a previous senior manager in Zynga's mobile division where he led teams and strategy for titles such as Mafia Wars, Zynga Poker, and Dream Zoo), Eric Hedman (who helped define the original Sims PC broad pantomime animation style, then going on to define animation and visual design for the most successful Sims PC Expansion Packs: Hot Date, Vacation, Unleashed and Superstar), Randy Angle (with credits on 60+ games), Bill Grosso (widely regard as an expert on virtual currencies and payments, due to his work in building LiveGamer), Margaret Wallace (recognize expert in the growing field gamification and CEO of Playmatics), Will Perone (pioneered the ragdoll casual game genre in 2007 and has been a part of Glu Mobile, Loopt, Funzio, and KIXEYE), to name a few!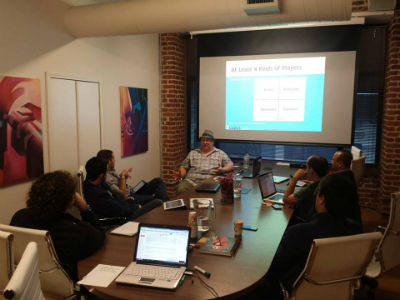 The program has received immense positive feedback from both companies and mentors. Companies have stated that the boot camp has given them incomparable access to valuable information, the ingredients behind several experts' secret sauce, and connections that normally take years to obtain. According to the program mentors not only has the YetiZen boot camp improved their knowledge of the industry, but has also given them an unparalleled advantage to compete internationally with other game studios in equal grounds.
The companies attending are:
From Colombia:
SPES - http://www.spes.co/
Tn3studios - http://tn3studio.com/en
Level up Plus - http://www.levelplusgames.com
Appsolution - http://www.appsolution.co/
CONTENTO MEDIA de Colombia - www.contentomedia.com
From Mexico:
Big Mountain Studio
YinGam - http://www.yingam.mx
Chaos Industries - http://www.chaosindustries.com.mx
Larva Games Studios - www.larvagamestudios.com
More information: http://yetizen.com/bootcamp/
YetiZen http://yetizen.com
GGDG http://www.ggdg.co