Grantoo enables mobile game developer's to change the world with their games while making money. Using Grantoo's Propeller SDK game developers can make any game into multiplayer brand sponsored tournaments. Winners of these tournaments get to donate their winnings from the brands to the charity of their choice. Grantoo currently has games running tournaments sponsored by brands such as Hilton, McDonald's and Snapple.
Interested in changing the world through your games? Visit http://www.grantoo.org

Incuvo is a game studio working on Createrria - which turns making games into a game. Createrria allows users to create quality games in a fun and easy way, share them with friends or simply play other peoples creations. Incuvo is a team of 12, backed by Giza VC ($1 million raised). Play Createrria and tell us what you think @incuvo

Frenzoo is a fast growing startup pioneering 3d lifestyle games with the hit Me Girl™ series. Launched in 2012, Me Girl™ games are now enjoyed by millions of smartphone and tablet players around the world. Backed by Skype cofounders, Frenzoo's aim is to inspire the world through play. Our CEO Simon can be contacted at [email protected] and in his spare time is the creator of industry blog iteratingfun.com
Come play at http://megirl.com

YesGnome makes games for mobile platforms such as iOS and Android, specializing in SIM, RPG, and strategy games. Their games are supported by their powerful SocialKinesis technology, a back-end web service that allows them to control the game experience dynamically, in real-time, and on the basis of powerful analytics.
Play their StarTrek game and tell them what you think @YesGnome

Playblazer is a backend-as-a-service for Game Studios. It helps Game Studios cut down development time & cost for Multiplayer games by 50% or more. Playblazer completely replaces the need for dedicated server-side engineering resources as well as sys ops resources by providing a cloud-hosted, auto-scaling framework for social & multiplayer games.
Real Steel (Dreamworks IP), a 6 million install iOS & Android Game - went from single player to asynchronous multiplayer in just 10 weeks of development.
Read more at http://www.playblazer.com, email [email protected] & Follow @Playblazer

Drumleaf is rocking the gaming universe with multi-player creativity across multiple platforms. Drumleaf games are designed to help kids lead successful lives. They give kids creative and collaborative tools that let them create and share socially in a safe way. Having finished testing with their flagship product - STAR86 - with over 500k players they are now using our learnings for our upcoming mobile launch. Stay tuned for details!

Selfpubd is a platform to grow your mobile game business. Selfpubd is like Salesforce.com for mobile game companies. Their platform of tools redefines publishing by helping studios achieve success through testing, analytics, monetization, discovery, promotion and a gamer network. Member games are already at 5M monthly installs. In the $10Bn casual Indie game space, Selfpubd is positioned to be the hub for all of it. There are almost 200 member studios in 30+ countries with 700 game titles.
Are you indie? Join today at http://selfpubd.com / Follow @Selfpubd
Discover the best indie games at http://thumbarcade.com / Follow @ThumbArcade
Casualing is the first ever competitive network for social and mobile games. It connects different game players playing the game across different devices and social networks to compete against each other in elimination tournaments to win virtual currency and gift-cards.

The Awesome Game Studio or TAGS is an award winning game development studio with chart topping titles in console space. TAGS is going to dominate hardcore console quality games on mobile by extending successful console titles to mobile with free2play as business model and also by producing new properties.
One of the original IP which TAGS is working on is Kemuri which means Smoke in Japanese and is an action adventure title. Check out our studio showreel at http://youtu.be/QpkaekFwX5Q
We are TAGSIndia on Facebook and Twitter or reach us directly on [email protected]

From the days of old pinballs and big arcades to today's Wii and Kinect, from punching and slapping old wooden machines to waving today's complex controllers, physical engagement has proven to be a major factor in creating fun games!
Kyttaro is all you love about Wii meeting mobile! By using the best features mobile has to offer, such as the front camera and accelerometer, Kyttaro brings physical engagement to mobile gaming.
Having already launched the head-tracking controlled game Droidscape, and achieving retention rates of more than 90%D1 and 70%W1, Kyttaro leads what will become the norm in mobile : physically engaging, player aware games.
Contact Kyttaro at [email protected] or like us at facebook.com/KyttaroGames

Flamin' Lab builds language educational games that transform the children experience into an innovative and fun immersive learning environment extending the limits of the classroom.
We have featured games on the App Store and now we want to bring new applications to the learning market that will grow to $58 billions in 2015.
Flamin' Lab is the mind and work of a group of experts such as engineers, designers, artists, project designers and educators, we think videogames are the best way to wake up children's mind providing them all the necessary tools to enrich their language knowledge keeping in mind their proficiency level, age and location based.
Contact us at: Facebook: facebook.com/flaminlab, more info at [email protected], check our webpage: flaminlab.com and Follow us on Twitter: @flaminlab

Think you know pop culture? Lyricle creates customized trivia challenges in your favorite subjects – music, movies, games, and books - and lets you prove your pop culture superiority. A marketing version of our music lyric game is currently generating more than 30 million impressions a month in more than 500 bars in the U.S. An iOS version of the game will launch in October. We will additionally use our gamification engine to create white label versions of our games for business seeking increasing audience engagement through interactive ads, contests and promotions.
Check us out at lyricle.net, or contact us directly at [email protected].

Press Start Studios is a two years and a half year game studio that focuses on free to play action/adventure games for players age 12 and older. Previously PressStart made "Doña Gloria el juego" and got over 200,000 users with no marketing budget. Since then the company has pivoted to mobile and currently has 2 games under development. Press Start Studios is seed funded by leading international game investors.
Check out our games at www.pressstart.co and tell us what you think @PressStartCo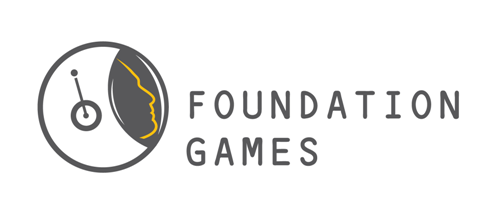 Foundation Games is a 3 year old mobile gaming company. Foundation Games builds amazing games with a focus on character and story driven gameplay. Their goal is to be the market leader in casual-core mobile titles. The company has hired a team of amazing talent located in San Francisco, Sydney, and Manila. Because of Foundation Games' propensity for creating incredibly high quality titles, their games have won many awards including Apple's Game of the Week and Editors choice awards.
Unusual Studios is the leader in free-to-play sports games in Spain and soon in the World. Their first game, Unusual Soccer, got awesome traction in Spain: 100.000 installs without any marketing investment. For their next game they've signed up Real Madrid, the best soccer team in the planet.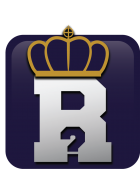 RivalMe creates and delivers context-based Questions & Answers that engage people across technology platforms. Powered by a proprietary Smart Q&A Engine, RivalMe has created an "Internet of Questions" that uses the Social Graph alongside popular website scraping to rewrite the world of information.
RivalMe's first product is a social mobile app that is like WordsWithFriends for Trivia. With deeper Social Graph integration than any other mobile app, RivalMe is immediately addictive and viral.

70 million grandparents in the US spend $23 billion a year on toys and gifts for their grandkids. It is one of the fastest growing yet underserved markets.
Emota is tapping into this market, by introducing a series of apps and internet-connected toys that let the whole family come together and share intimate moments. For example, a child can hug an Emota-powered teddy bear, and his grandma will see the gesture on her TV screen halfway across the world. When it comes to personal expression, that's a game-changer!
After establishing Emota in the grandparent market, Emota will rapidly expand into other relationship categories.
Please visit http://www.emota.net for more information.
Today, 90% of parents believe that children's media is age-inappropriate. CrocPond fills this huge void by offering a series of mobile games based on 32 role-model characters that inspire children to live in integrity and make wise choices. What makes this brand so extraordinarily is that each character's name personifies its own positive trait. Children love, RINDIN, the Puffer who is all about Respecting INDIvidual DiffereNces and DEX, the Kangaroo inspires good Diet and EXercise. Crocpond has already received 16 awards and will soon be expanding its brand to into Licensed Merchandise, TV, and Movies.

DreamsLair Entertainment is a social gaming startup focused on developing mid to hard core games for Facebook and mobile. DreamsLair Entertainment's vision is to create digital entertainment that that will become synonymous with innovation and social interaction. To do this they are focusing on three main areas: exceptional MMO quality visual experiences; innovative social interactions; and a close bond with their players. Underlying these is their proprietary behavioral analytics platform.
Their first game, Ashtaria, is a fantasy based, social, RPG for the Facebook platform. In Ashtaria, players grow and strengthen their character, enhance their skills and make new connections while following the storyline quests and exciting challenges.

Bushi-go is a new media company developing long-format, episodic games for iOS and Android based devices. There is a convergence underway between the videogame, web and broadcast industries. Episodic videogames have already proven to be profitable under the right conditions, and Bushi-go is the company that will take this new media to the next, inevitable level.
Exited Companies:

Acquired by PlayFirst on September 2013
Big Head Mode makes games starring you and your friends. They use existing social network data to put faces, personalities, and relationships instantly in the game. So when you play a Big Head Mode game, you might be rescuing your wife from a zombie horde of your college buddies or saving the world from your evil ex-boss.