Tim Chang
Mayfield Fund
Partner
Tim is a proven venture investor and experienced global executive. He was named on the 2011 Forbes Midas List of Top 100 Dealmakers, was featured by The Deal as one of five emerging VCs to watch and recognize as a technology leader in the digital entertainment industry. Tim invests in the mobile, gaming, digital media and enterprise applications sectors and co-leads Mayfield Fund's investment practice in China.
Some of Tim's notable investments in the U.S. include ngmoco (acquired by DeNA), Playdom (acquired by Disney), leaders in mobile and social gaming, and Iridigm Display Corporation (acquired by Qualcomm). His other U.S. investments include Badgeville (gamification as a SaaS platform), Basis (mobile health monitoring), BranchOut (career networking on Facebook), and Lumos Labs (brain wellness games). Some of Tim's notable investments in China include AdChina (leading ad-network), Lashou (leading deals site), and PCH International (leading supply-chain management company). His other China investments include All Reach Media and Brite Semiconductor. Tim was also involved with investments in Placeware (acquired by Microsoft), NextG Networks (acquired by a private equity syndicate), Borqs, deCarta and Socialvibe.
Prior to joining Mayfield Fund, Tim spent five years as a Partner at Norwest Venture Partners focusing on mobile, gaming and digital media sectors and established their investment practice in China and Asia Pacific. Prior to Norwest, Tim worked for Gabriel Venture Partners where he led their wireless and Asia Pacific practice.
Ping Li
Accel Partners
General Partner
Ping has been with Accel Partners since 2004. He focuses primarily on software and digital media investments with specific interest in cloud computing, big data/storage, mobile and gaming.
He currently is a Board Member of BitTorrent, Cloudera, Lookout, Mu Dynamics, Nimbula,Raptr, ScaleXtreme, and YuMe. Ping was also responsible for several Accel investments which have had successful exits including Ludic Labs (Groupon), Mochi Media (Shanda) and Reactivity (Cisco).
Ping has over 15 years of experience as a technology investor and operating executive in helping build market leading technology companies and product lines. Prior to Accel, Ping worked at Juniper Networks as a Senior Product Line Manager for their flagship M-series router products, as well as Director of Corporate Development. Ping was actively involved in Juniper's multi-billion dollar acquisition of Netscreen Technologies. He also served as a strategy consultant for McKinsey & Company, advising technology clients in their growth strategies.
Ping has extensive international experience as well. At Singapore Telecom, he served directly for the executive management team in operating and investing in Asian growth opportunities. Prior to SingTel, Ping worked at Goldman Sachs Asia, transacting technology IPOs and M&A. Ping continues to be active internationally by working closely with RenRen (Facebook of China) and IDG-Accel China Fund.

Jeff Karras
Sing Tel Innov8
Managing Director, Investments
Jeff is a Managing Director of Investments for Sing Tel Innov8 and supports the fund's North American investment activities. Jeff joins Innov8 from Levensohn Venture Partners where he spent 10 years and was a General Partner, responsible for investing in early to expansion stage companies in software, semiconductor, and communicational technologies. Past investments include Atheros (Nasdaq: ATHR), COVIGO (acquired by Symbol), Veraz Networks (Nasdaq: DLGC), Informative (acquired by SatMetric), Radiance (acquired by Comcast), Rapt (acquired by Microsoft), Reconnex (acquired by McAfee), Plum (acquired by Nokia), Sim Ops Studios (acquired), and ShotSpotter (private).
Before Levensohn Jeff was Group Product Marketing Manager at Sun Microsystems where he established the Portal Server division and played the lead role in developing the market and product strategy, product specifications, and partnership ecosystem.
Prior to Sun, Jeff was a Principal Consultant with PricewaterhouseCoopers' Strategic Change Group, where he provided strategic guidance across a variety of industries included telecommunications, software, energy, and financial services.

Baris Aksoy
Intel Capital
Director
Baris Aksoy is a Director at Intel Capital focusing on Consumer Internet, specifically gaming, mobile applications, location based services, e-commerce, advertising, and various enabling technologies. Baris currently is a board observer for Crowdstar, Caring.com, Nokta Medya, and Sense Networks. Baris' other investments are Kno, Yume, and DealMates. Baris also invested in and managed exits for OpenFeint (acquired by Gree, Inc.)
Prior to joining Intel Capital, Baris worked at University Venture Fund, an early stage venture capital firm, where he was involved in equity investments in the internet and digital media sectors. Earlier, Baris was an early employee of IPTV startup Calix (NYSE:CALX), where he held product management and development roles. During his tenure at Calix, he led stategy and development of products delivering IPTV consumer experience. Earlier in his career, Baris started and grew the West Coast sales office for Alcatel's semiconductor subsidiary, major DSL chipset manufacturer of that time.

Phil Sanderson
IDG Ventures
Managing Director
Phil joined IDG Ventures as a Managing Director in September 2006. He was previously a General Partner at WaldenVC for 10 years where he primarily focused on early stage investments in new media and information technology. Phil was responsible for WaldenVC investments in VitalStream (VSTH), Bamboo.com (IPIX), NIKU (NIKU), Sina.com (SINA), Adknowledge and People3 (IT). Phil currently sits on the boards of Funzio, TuneUp Media, Simply Hired, Telltale Games, Vivox and lead investments in Root Music, Leap Commerce and Iddiction.
Prior to WaldenVC, he worked as an investment banker in Robertson Stephens' New Media and Information Technology Groups. At Robertson Stephens, Phil managed initial public offerings and mergers and acquisitions assignments for CBT Systems, Computer Learning Centers, Electronic Arts, Fritz Integrated Logistics, Spectrum HoloByte, Sierra On-line, and Vantive, among others. Prior to Robertson Stephens, he worked in Goldman Sachs' corporate finance group. Phil has also founded and operated three companies in the retail, non-profit, and manufacturing industries.
He is also a Co-Chairman/Founder of the VCNetwork and the YVCA; two non-profit organizations consisting of over 1,000 venture capitalists in Silicon Valley. Each year Phil manages social networking events which include the participation of 50% of the Valley's General Partners. In addition, Phil serves on the Board of the Western Association of Venture Capitalists (WAVC) and is the CFO.
Phil received his Master of Business Administration with Honors from the Harvard Graduate School of Business and earned his Bachelor of Arts in Economics with Honors from Hamilton College

Michael Klein
Canaan Partners
Investment professional
Michael Klein is an investment professional at Canaan on the technology team. He focuses on the firm's digital media, mobile and cloud investments.
Prior to joining Canaan, Michael served as an Associate in technology investment banking at ThinkEquity. While at ThinkEquity, Michael advised on and executed over 20 strategic and financing transactions for leaders in the technology sector including OpenTable, SuccessFactors, Xoom, On2 Technologies, SigmaTel and DG FastChannel.

Ankur Jain
Nexus Venture Partners
Vice President
Ankur has over 12 years of experience as an investor, strategy consultant and operational executive. He is currently the Vice President of Nexus Venture Partners. Prior to this, he was the VP at Blumberg Capital. Before Blumberg Capital, Ankur did strategy consulting for Accenture specializing in IT strategy. Ankur has also worked at many small and large technology companies. Ankur worked at Softaware Networks when it was acquired by Digital Island in 2000 and at Andiamo Systems when it was acquired by Cisco in 2004.
Ankur earned a B.S. in Computer Science and Engineering from IIT Delhi, an M.S. in Computer Science from UCLA, and an MBA in Management from the Wharton School, where he graduated as a Palmer Scholar. Ankur is also a co-inventor for five technology patents.
Ankur serves as a member or observer on the Board of Directors of Appboy, Mobsmith, Yap.tv, Legolas Media, MomTrusted, DealSquare and Sonar.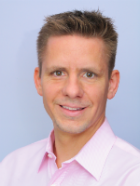 Thorsten Claus
T-Venture of America
Senior Investment Manager
Until recently Thorsten was a Senior Investment Manager at T-Venture of America. He loves growing startups and building companies for web-based services, telecom enablers, transport network and data center solutions.
He helps his companies to engineer product and service innovations, and to create and execute strategies for a flat and free world. As a corporate venture capital investor at T-Venture he focused on B2B business models in the areas of IT infrastructure, communication & networking, and software platforms — always with a clear strategic relevance for Deutsche Telekom Group and its global markets, driving partnerships and helping with business development in Europe and the U.S.
Every day he has the privilege of working together and meeting with awesome people, great founders, passionate investors, and enthusiastic entrepreneurs from whom he constantly learn and grow.
"Success is being happy, being kind, being compassionate, being generous, being creative, and being innovative. Those are the character traits that will lead us into the future with the next generation." — Dr. Ken Ginsburg