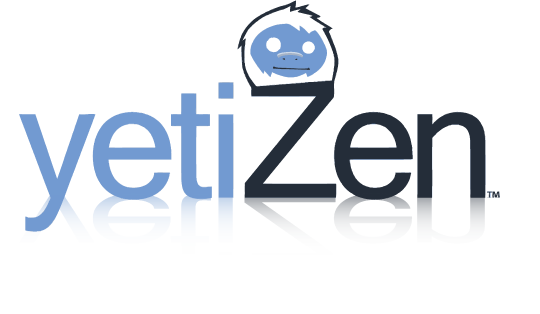 Presents
YetiZen: Road to Success
Bringing Games into Real Life!
YetiZen is back to provide more to the game community!
Join us for on Monday, Feb. 4th at 6PM as we host our next Road to Success! The topic for this panel discussion will be on "Bringing games into real life!". You would not want to miss this fun and insightful event as we cover on what it takes to make fun and successful gaming products! We will also be going over many of the pitfalls faced by new and small developers and help share and formulate strategies in dealing with these issues.
Free drinks will be provided!
Hurry and register for your tickets today! Admissions are FREE, but space is limited!
And don't worry, it's not just the drinks that are free… music is free too!
Evening Schedule:
6:00pm - 7:30pm ———————- Check-in, Networking with drinks
7:30pm - 9:00pm ———————- Road to Success Panel Discussion
9:00pm ———————————— Closing / End
Our Speakers:

Ian McGee
Owner, Sailbyte Productions
Ian McGee was the co-founder and Software VP of Expresso Fitness, he drew on his long experience in console, PC and online casual games to bring a rich virtual world experience to high-end commercial stationary bikes. Ghost rides, achievements, asynchronous play and later Facebook/Twitter integration provided much-needed motivation to people trapped in the typical 80′s-tech gym. Ian helped Expresso raise $40m in venture capital over 7 years.
Previously Ian worked at multiple startups. He started & ran Malibu Interactive UK developing original and licensed IP on console. Next he joined Sony internal development for the launch of the original Sony Playstation in 1995. At AndNow in Half Moon Bay he used development talent from Moscow Russia and Budapest Hungary to develop original console & PC titles. Also at AndNow he helped create the online casual game SmallBall in 2001.
Ian advises startups and consults at the intersection of games, fitness and social as well as managing external production teams.


Randy Angle
Creative Director, Mobile
As an entrepreneur and veteran game creator, Randy has built a career working at startups or companies pivoting for emerging technologies with new business models. A champion of change, innovation and creative problem solving, Randy approaches each new challenge with his polymath skills in game design, software engineering, production, studio management, consumer behavior, player psychology and brand building.
With credits on over 60 games, Randy has worked on almost every platform and genre of games (including table-top). As president and co-founder of Pronto Games, a 3rd party game developer, he helped bootstrap the studio from 4 people to 45 people over 8 years earning millions in revenue and generating hundreds of millions for the clients.
His 'order and chaos' style creates a mixture of enthusiasm, invention and 'get it done' discipline. His PM methodologies allow small, motivated, teams to be much more productive and truly agile compared to larger teams. His systematic and iterative approach to game design ensures fewer project risks and staying focused on player satisfying features with a production roadmap that adapts easily to changing business needs.
Since 2008 Randy has put his sights on the rapidly growing mobile and emerging smart-device app market helping to develop free-to-play mobile social games for companies like SGN, FunMobility and iWin. Randy thrives in this new frontier as it requires the unique blending of social analysis, business acumen and game design to run successful games as a service.

As a strong believer in sharing what he has learned and mentoring others, he enjoys working with passionate and creative teams at all stages of development or business expertise. He advises several early stage mobile social game studios on both product development and business issues. As Randy says, "Do Good, Annoy Evil!"
Randy mentors YetiZen startups on game design, studio and production management.

Jordan Blackman
Consulting Designer 
Jordan has been writing, producing, and designing games for over a decade on franchises such as CSI:, FrontierVille, and Delta Force: Black Hawk Down. He's a social game design expert, an accomplished producer, and an instructor of Game Design at the Bay Area Video Coalition. His work for Zynga, Novalogic, & Ubisoft has generated several hundred million hours of engagement. Oh, and several hundred million dollars.
He currently serves as a consulting designer for leading organizations inside and outside the game industry.