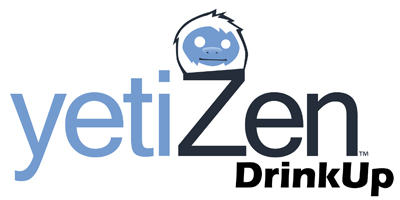 Road to Product Success
Announcing YetiZen's new and improved product drinkups!
We are excited to announce that we are kicking off a new format for our weekly DrinkUps. Starting Monday Dec. 3rd every Monday we will bring to you game developer peers to discuss best practices for game creation and curation from a production point of view.  Round tables, panel discussions, and presentations all about your favorite topic, MAKING GAMES!
Join us for our kickoff product drinkup called Road to Success for a panel discussion on what it takes to make fun and successful gaming products!  We will be going over many of the pitfalls faced by new and small developers and help share and formulate strategies in dealing with these issues.
Many aspects of development will be covered ranging from engineering, to artwork, to product strategy, but mostly looking at it all through a production lens, and how everything will need to fit together in the end for a successful product.  And best of all… FREE DRINKS!
Evening Schedule:
8:00pm - 9:00pm ——————— Check-in, Networking with drinks
9:00pm - 10:00pm ——————- Road to Success Panel Discussion
10:00pm ——————————- Closing / End
And don't worry, it's not just the drinks that are free… music is free too!
Register for your tickets today!
Speakers:

Diego Link
Programmer, Obscura Digital
Serving 9 years on the front lines of the game industry when running Santa Cruz Games, Diego "Eggy" Link has been making games for a total of 16 years, developing 23 published titles. He started as a programmer at several small startups that failed by shipping product, until ultimately founding and running SCG with similar results. For such a small studio, Santa Cruz Games has, pound for pound, spurned off more "If these guys can do it, so can I" spinoffs than just about any other company out there. Guaranteed never to wax reminiscent of the good ol days. "I was there and them days weren't", Diego Link is must have at any "pitfalls of game development" panel discussion.

Jason Citron
Founding Craftsman, Phoenix Guild Inc.
Jason got his first high score on a NES when he was still 3 ft. tall. Learned how to code in QBASIC while in middle school. Worked in the console games industry for a few years, notably at DoubleFine. Launched the first social game on the App Store, which turned into OpenFeint. Coded the first version himself. Grew the company as CEO to 100 employees, 7,000 games and 120,000,000 users. Sold it for a lot of zeroes after three years to GREE. Now he's working on a new games company called Phoenix Guild. It's a small startup with a big vision: to be the Blizzard of the post-pc era.
Ethan Levy
Co-founder at Quarter Spiral
Ethan Levy is a 10 year veteran as a game developer and simply lives for making games which bring joy to players' hearts. Starting at the ground level as an intern and tester at Pandemic Studios working on Star Wars: Battlefront, he has contributed to over 20 shipped games in almost every role. While working at casual game publishers PlayFirst and iWin, he worked as a producer, designer, external consultant and metrics analyst on a variety of titles including Jewel Quest Mysteries and the Diner Dash/Wedding Dash series.
In 2008, he joined Electronic Arts' Office of the Chief Creative Officer working for Rich Hilleman before becoming EA2D's first employee. At the studio, he has led the development of Dragon Age Journeys, Dragon Age Legends and Dragon Age Legends: Remix 01 as Game Producer. In 2011, the studio became BioWare San Francisco, and Ethan helped shepherd the studio through the transition and kick off the development of a new game in the BioWare family as Design Manager. In spring of 2012, he left EA to co-found Quarter Spiral. Ethan has contributed to games for every platform, including console, handheld, mobile, tablet, browser and social network.