Recap of the world's first ever money design jam!
August 29, 2013
This last weekend YetiZen organized the world's first ever money design jam. The goal create games that solve the world wide financial literacy epidemic. We were focused on helping two groups 1) the professional and college educated but financially illiterate population often in student loan debt and 2) the underbanked and underprivileged who do not qualify for typical bank accounts.
Since financial habits developed in high school becomes compounded by the time both groups start working we focused on building games that help high school kids develop financial literacy skills.
Hear Steve Lauder from our sponsor Amtrust Financial explain the problem and invite us to co-create the vision:
Great fun was had by all! We laughed, we learned, we loved it! The Money Game Design Jam is a success!
The Yetis would like to thank all of those that participated and attended! We had excellent submissions from over 20 teams and must say the competition was intense, leaving the judges hands full picking the finalists.
Congratulations to our 3 finalists Radio City Music Brawl, Entrepreneur, and SkyScraper who are now competing against each other for the $15,000 game design document prize over the next two weeks! We wish them the best of luck!
Here is the weekend in pictures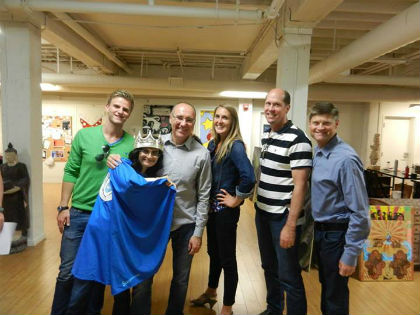 The King of the Yeti with the wonderful sponsors Amtrust Financial, YetiZen couldn't have asked for a better partner!
A brilliant sound guy walks into the design jam looking for a team to work with and Sana points him to Radio City Music Brawl. Good thing too as they are one of the three finalists!
Even significant others came in to support the competitors!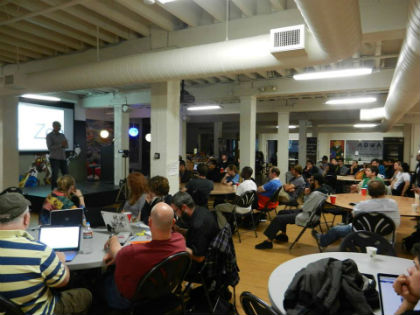 The calm just before the battle began!
More Photo Here:
http://on.fb.me/15hTYkj