Why Selfpubd? Returning "Independence" to Indie Game Developers
November 29, 2012
Purely Merit-Based Success (For Games) Is a Lie
Often times Indies send their games straight to the App Store without a publisher, expecting their product to succeed based on its own merits.  Launching on an app market is commonly misconstrued as a strategy when it is merely a distribution method.
Many developers think that good games innately translate into good sales, but if the audience doesn't know that a product exists, how are they supposed to buy it?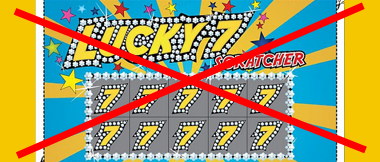 Without a marketing strategy to differentiate, the chance of success is minuscule at best given a market inundated with similar-looking games.  Converting the hype and consumer interest into leads and sales requires advertising to the masses, testing on a platform, and tracking its performance.
Traditionally, this approach is highly risky and costly.
Take a look at EA's purchase of Chillingo and the confusion over the Angry Birds' IP.  Despite breaking off ties with Chillingo after publication on iPhone and iPad, Rovio Entertainment had to re-educate their audience, many who are entirely unaware of the publisher/developer relationship.
Selfpubd's Declaration of Indie-pendence
Selfpubd provides the publishing tools that match the demanding needs of Indie developers.  Game studios can keep their IP and stay indie while accessing a full, targeted suite of publishing tools including marketing, testing, analysis, and an integrated user network.
These tools work alongside Thumb Arcade, a cross-platform game discovery portal that provides developers an established testing-ground for their ideas on the market directly, circumventing the risks and costs of dealing with big publishers.  The publishing tools then come into play, giving the user full control over the data gathered.
With 100+ studios using Selfpubd in the first 9 weeks and 3 million monthly installs of their games, the service has developed strong market traction within a short period of time.
Selfpubd and Indie Developers Grow Together
At the YetiZen Innovation Lab, we see over 6500 developers come in and out of our events needing more adequate solutions to their publishing problems.  Selfpubd recognizes this as an opportunity to provide a much-needed service to the Indie development community.
Selfpubd disrupts the game publishing space, providing a service that breaks the mold and eliminates the perpetual conflict between Indie developers and their publishers.  The platform that they have created is a scalable product that will grow with the Indie community by delivering tools that drive Indies to succeed.