A Big Thank You to Josh from Tap.Me!
September 20, 2011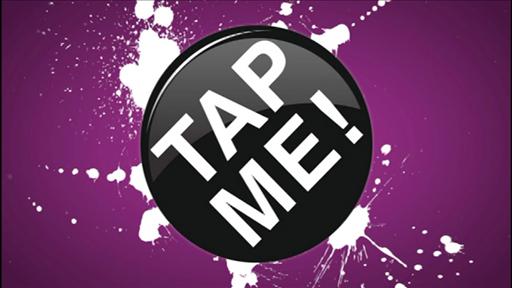 The YetiZen team and August 2011 class would like to publicly thank Josh Hernandez from Tap.Me for our space sponsorship. This sponsorship has allowed YetiZen to cover space expenses for its evening program and subsidize the desk space for YetiZen companies.
Josh Hernandez Founder of Tap.Me, is one of our many valued advisors at YetiZen. Being a graduate of an accelerator program himself, Josh was one of our first few champions and has always gone the extra mile to be helpful to accelerator companies.
Josh's company Tap.Me is an in-game advertising platform designed for game developers by game developers. Tap.Me creates ads that do not disturb the game experience as they are within the context of the games they appear in. For example, if a game has an endurance ability, a company like Gatorade that wants to be associated with endurance, could sponsor deals and encouragement in game as your progress in developing endurance.
Tap.Me originated from Chicago Illinois where it started of as an indie game studio. After assessing the skills his team and state of the market Josh decided to develop his game mechanic (involving achievements containing advertisements) into a full-blown platform.
Tap.Me has raised $1.4 million in venture funding to date, and premiered an excellent demo at this year's GDC 25.
Here at YetiZen, we love to see exciting new companies like Tap.Me succeed, and we are always looking for the next innovation in gaming. Every year we select the brightest smartest entrepreneurs who are focusing on building large exitable businesses into our YetiZen games accelerator program. The YetiZen games accelerator program is the only start up accelerator program focused on accelerating and funding mobile/social, and emerging platform game companies. Involved with the accelerator program are 150 advisors, 7 VCs, and 50 angels investors.
Our roster of over 150 advisors offer unique perspective on today's game landscape with topics ranging from advertising, marketing, monetization, publishing, production, strategy planning, and economics. This combined with the intense regular strategy sessions with YetiZen founders Sana Choudary and Japheth Dillman that are filled with deep business and product strategy discussions accelerate the progress of all YetiZen startups. The difference between where the companies are at the end of the program versus where they were in the beginning is night and day!
If you are an exciting game startup working on a scalable new project we would love to hear from you. We are currently accepting applications for our March 2012 program. You can apply here http://yetizen.com/apply.html