Blackberry
A global leader in wireless innovation, BlackBerry® revolutionized the mobile industry when it was introduced in 1999. Today, BlackBerry aims to inspire the success of our millions of customers around the world by continuously pushing the boundaries of mobile experiences. Founded in 1984 and based in Waterloo, Ontario, BlackBerry operates offices in North America, Europe, Asia Pacific and Latin America. For more information, visit www.blackberry.com
---
PayPal
PayPal is the trusted, secure solution for digital goods publishers who need to monetize online games, news, video, books, blogs, software and all forms of digital content. Processing payments with PayPal, allows you to tap into a global buyer base of over 100 million active accounts in 190 markets and 24 currencies. We enable publishers to set sensible prices for their customers by offering special low rates for micropayments. PayPal is the ideal choice – offering access to a global market with a secure, trusted payment experience, competitive micropayment pricing, and a two-click in-context checkout for your customers. More information can be found at www.paypal.com/digitalgoods.
---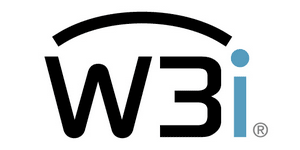 W3i
W3i is a market leader in distributing and monetizing mobile apps, browser add-ons and web applications. With more than 500 million apps distributed over the past decade, W3i provides a team of app-savvy marketers with deep technical know-how. W3i's expertise along with W3i's proprietary installation manager InstallQ, powers the app distribution and monetization for big brands such as Yahoo! and Symantec, as well as providing support and growth opportunities for indie developers worldwide.
---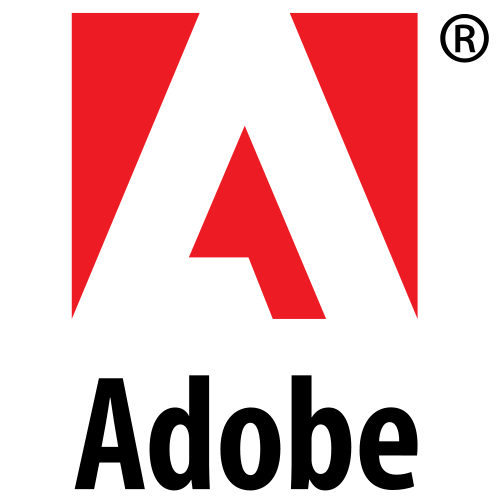 Adobe
Whether it's a smartphone or tablet app, a game, a video, a digital magazine, a website, or an online experience, chances are that it was touched by Adobe technology. Our tools and services enable our customers to create groundbreaking digital content, deploy it across media and devices, and then continually measure and optimize it based on user data. By providing complete solutions that combine digital media creation with data-driven marketing, we help businesses improve their communications, strengthen their brands, and ultimately achieve greater business success. www.Adobe.com
---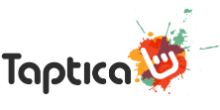 Taptica
Taptica is a performance based mobile ad network, which delivers the perfect combination of technology and profound mobile marketing know-how. Our goal is to connect advertisers with their most relevant audiences and help publishers maximize their full earning potential.
With years of experience in both the online and mobile marketing industries, The Taptica team identifies winning opportunities for both publishers and advertisers alike. That way, all you have to do is focus on creating fantastic mobile apps and mobile services.
Our commitment to results, from maximizing revenue potentials to delivering a significant user base, is based on our leading technology. Providing targeting, tracking and real time optimization our tech platform allow us to maximize the revenue potential of every action performed in the world of mobile apps and content.
Taptica was established at the tail-end of 2011 by market leaders Logia and Marimedia. Having worked with over 1000 developers, Taptica has a proven global presence in the USA, Europe, Asia Pacific, Latin America & Africa.
---
PlayPhone
The PlayPhone Social Gaming Network is an advanced cross-platform, multiplayer network that connects smartphone and tablet gamers globally for rich social gaming across leading mobile platforms. Gamers can play anytime, anywhere regardless of OS or smartphone. The FREE SDK for iOS, Android, WP7 and HTML5 provides developers with a single solution for global distribution, social hooks and social network integration, instant player matching, frictionless one-click payments, and virtual economy management tools. Visit http://developer.playphone.com for more information.
---

Adways
Headquarter in Tokyo, Adways runs the biggest mobile ad-network in Japan and the third biggest affiliate network in China. Adways runs incentivized download network, helping developers distribute and monetize their mobile apps in Japan and China. Adways is also a game publisher. They have published 3 iPhone top 5 grossing titles in Japan to date.
---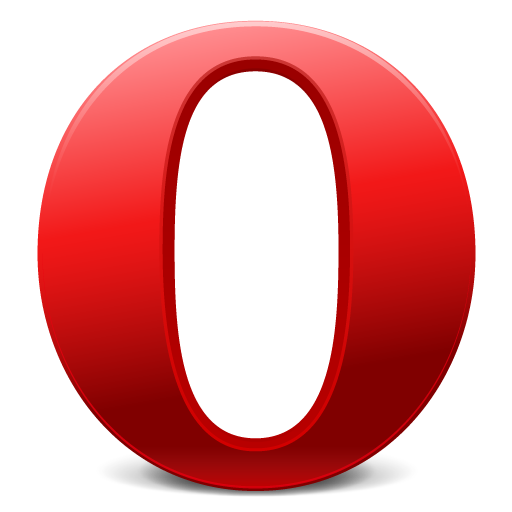 Opera Mobile Store
The Opera Mobile Store has 40 Million monthly visitors and offers great promotional campaigns to app developers to reach their audience. Any developer can register and upload their apps for free here: http://publishers.mobilestore.opera.com
In addition, developers can get their apps on the Opera Mobile Store front page seen by its 40 million users by participating in the Pay-Per Download program.
---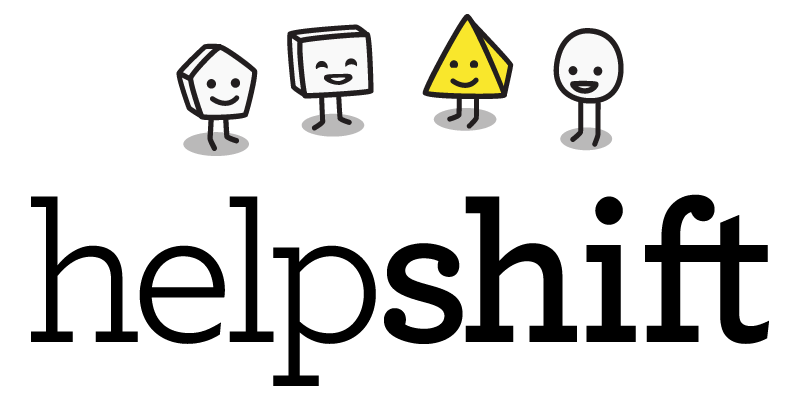 Helpshift
Helpshift is redefining how companies handle customer service on mobile. Today's customers require a mobile-specific experience on their smartphones and tablets — shoehorning old ticketing, knowledge-base, or telephone support systems does not work in this pivotal new channel. Helpshift is the support help desk which increases app rankings, reduces overall support time, and retain more customers. Visit http://helpshift.com/ to request for early access.
---

GAMEPREZ
GAMEPREZ is an HTML5 gaming platform providing optimal user experiences, incentives, and targeted promotions. Our mission is to create symbiotic relationships between gamers, promoters, and developers, maximizing the rewards for all users.
Get paid to play!
---
Union Square Advisors
Union Square Advisors LLC is a boutique investment banking firm that offers financial advisory services to the technology sector. The firm provides mergers and acquisitions advisory, capital raising, acquisition financing, fairness opinions, reorganization and restructuring, and recapitalization services. Union Square Advisors LLC was founded in 2007 and is based in San Francisco, CA with an additional office in New York, NY.
---

Android Market
Android Market is Google's premium digital entertainment hub. The store is available in more than 180 countries globally serving tens of millions of consumers. Android Market allows consumers to download Music, Books, Apps and Movies across their Android devices as well as the Web.
---

PlayHaven
PlayHaven is a real-time mobile game marketing platform helping developers take control of the business of their games. Since its launch in May of 2010, PlayHaven has helped more than 700 games drive free, high quality installs and revenue.
---
Moolah Media
Founded in November 2010, Moolah Media generates high quality leads, registrations and sales for advertisers. The network provides reliable mobile inventory monetization for publishers and an interactive and informative experience for mobile users. Utilizing its proprietary ad serving and tracking platform, Moolah Media supports all types of mobile inventory including text message, mobile browser, and iPhone and Android mobile applications. Moolah provides publishers and advertisers with real-time reporting on all aspects of ad performance.
---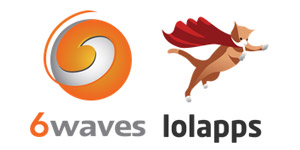 6Waves
6waves is the leading publisher of games on Facebook. 6waves aims to publish the next generation of social games, covering every genre, language, and platform. 6waves has 60+ million monthly active players and is growing aggressively. 6waves currently partners on Kingdoms of Camelot, Mall World, Critter Island & Casino City.
www.6waves.com
---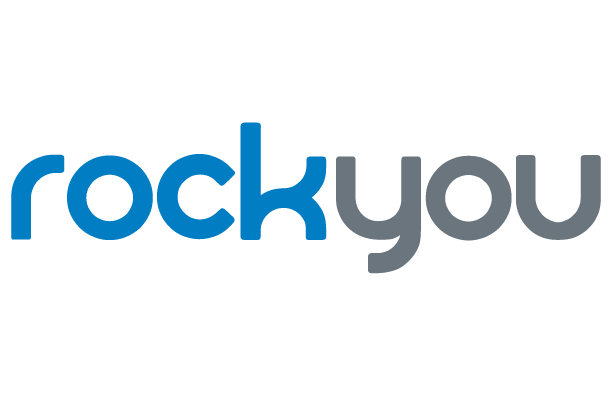 RockYou
RockYou® is committed to defining the future of social gaming, creating products intended to serve players, advertisers, and developers alike. The company has dedicated itself to the development of high-quality games, including the award-nominated Gourmet Ranch™ and the celebrated Zoo World™ franchise. With advertising products that offer brands more meaningful interactions with players, RockYou creates an unmatched value-per-engagement for both brands and users. RockYou's partnerships with world-class talent are part of their steadfast commitment to working with the next generation of social game developers.
Founded in 2005 and headquartered in Redwood City, California, RockYou is funded by Sequoia Capital, Partech International, Lightspeed Venture Partners, DCM and Softbank.
---

PaeDae
Founded in 2011, PaeDae (www.PaeDae.com) is a leader in marketing, monetization and engagement solutions for online and mobile applications. PaeDae has two paten-pending products; withPrizes, a white-label, in-app prize platform that allows developers to reward players with real-world prizes, and BARTR, a no-cost, player acquisition network enabling developers to cross promote their games through other apps and reach their target demographic. Headquartered in Santa Monica, PaeDae is a privately held, investor-backed company. For more information, please see www.PaeDae.com
---

Joyent
Joyent is a global cloud computing company offering premier cloud hosting for demanding gaming, social and mobile apps. Powering 38 million MAUs, billions of page views and $US one billion ecommerce transactions, Joyent serves the most demanding and high scaling game studios, including Kabam, ShootQ, THQ, Social Game Universe, and thousands more. Joyent is the ideal platform to host your Facebook and Mobile games and apps, with packages that start at just 9 cents/hour for enterprise-class cloud computing.
---
Face The Fans
Face The Fans is a mashup of Online Gaming and Social Media, with a whopping dose of Star Power. Sign up at www.FaceTheFans.com for their beta in Spring 2012.
---
Immersion Corporation
Immersion is the leader in haptic (touch feedback) technology. Engaging in sense of touch is crucial to great gameplay — haptics power user experiences that are satisfying, intuitive and fun. With Immersion's MOTIV Development Platform for Android both OEMs and third-party developers can easily integrate haptic effects into their UI and apps within a matter of minutes. The tools include a technology forum, test app, sample code, a library of predesigned haptic effects, and the UHL tool, which ensures that haptic effects are optimized across ALL Android handsets, regardless of the underlying haptic technology. Learn more about Immersion's MOTIV SDK at www.immersion.com/MOTIVsdk
---
Aarki
Aarki is a mobile ad optimization and targeting platform for advertisers. We automatically optimize ad creative for mobile devices to increase conversion rates. The optimized ads are targeted based on user device, demographic, and behavior information. Together, ad creative optimization and targeting, result in dramatically higher revenue for a broad range of premium publishers.
---

gWallet
Taking a consumer-friendly approach to monetization, gWallet provides publishers with advertising revenue through various new formats including video, custom sponsorships, product placement, and offers. These attractive ads and offers from Fortune 500 brands — Best Buy, Microsoft, Adidas, Coca-Cola, Macy's, and Toyota to name a few' drive conversion, revenue lift, and repeat visits. If you'd like to learn more about how you could be generating substantial revenue with minimal integration requirements, email Rebecca Watson at partner@gwallet.com.
---

Sometrics
Sometrics helps publishers monetize free-to-play online games and interactive entertainment with the industry's most advanced offer solution and payment manager. With Sometrics, game publishers gain a new revenue source that enhances existing payment methods and increases conversions among paying users. The company has a global inventory of offers ranging from surveys, trials, videos, shopping and more, working with many of the top publishers in the online gaming space.
---
Ansca Mobile
Have you ever wanted to write a game app for iPhone, iPad or Android? If you know any basic scripting language like JavaScript or Flash, you can write interactive, graphically-rich native mobile apps and distribute them on the iTunes and Android marketplaces with Corona. Ansca's Corona Game Edition combines an intuitive scripting framework with a high performance OpenGL rendering engine for rapid development of media-rich iPhone, iPad, and Android apps. Check us out at www.anscamobile.com.
Ansca Mobile is a venture-backed software company, founded by former Adobe software engineers.
---
BilltoMobile
BilltoMobile is a privately-held, majority-owned company of Danal Co, Ltd. in Seoul, Korea – the global pioneer and leader in direct mobile billing. Headquartered in San Jose, California, BilltoMobile is partnering with U.S. mobile carriers to launch its proven online payment service in the U.S. Danal Co., Ltd. is the only company to have broadly launched direct mobile billing service around the globe, with 15 mobile carriers utilizing the service throughout South Korea, Taiwan, China – and now the U.S. Further details about BilltoMobile and information on becoming a merchant can be found by contacting merchants@billtomobile.com or calling (408) 232-3300. Check us out at www.billtomobile.com and Follow Us on Twitter!
---
LifeStreet Media
Founded in 2005, LifeStreet Media has become the largest social media ad network, serving billions of impressions each month into 8,000+ applications and sites to a global audience of over 100 million. The company's proprietary technology, customer focus, and commitment to compliance with advertising guidelines have allowed it to quickly achieve market leadership. Fusing optimization technology with human insight, LifeStreet Media creates and optimizes thousands of ads and landing pages on behalf of its advertisers. The company is based in San Carlos and was recently named as one of the 500 fastest-growing private companies in the U.S, according to Inc Magazine.
http://www.lifestreetmedia.com/
---

PapayaMobile
PapayaMobile is an open, mobile social network for Android focused on casual gaming and virtual currency. Papaya offers developers a fast and easy way to reach more than four million users worldwide and improve monetization on Android. Android users love Papaya because they can play multiple games and get a complete social networking experience all in one, easy to download and use app. Founded in 2008 by Si Shen and Wenjie Qian, Papaya is headquartered in Beijing and has an office in Menlo Park, California. For more information, please visit: www.papayamobile.com
---

Vindicia
Vindicia offers an on-demand billing solution that manages subscriptions and one-time payments for online merchants. We work with some of the best-known brands on the Internet, including Symantec, Activision Blizzard, Intuit, and Atari/Cryptic. As an audited PCI Level 1 Service Provider and a SAS 70 Type II company, Vindicia securely handles online revenue of over a billion dollars annually. For more information, visit www.vindicia.com.
---

PlayFirst
Founded in 2004 by veterans of Internet portals, traditional games publishers, entertainment software, andtechnology firms, PlayFirst is funded by Mayfield Fund, Trinity Ventures, Rustic Canyon Partners and DCM. PlayFirst, Inc is headquartered in downtown San Francisco.
www.playfirst.com/about/careers.html
---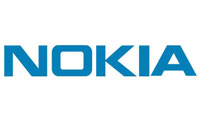 Nokia
At Nokia, we are committed to connecting people. We combine advanced technology with personalized services that enable people to stay close to what matters to them. Every day, more than 1.3 billion people connect to one another with a Nokia device – - from mobile phones to advanced smartphones and high-performance mobile computers. Today, Nokia is integrating its devices with innovative services through Ovi, including music, maps, apps, email and more. Nokia's NAVTEQ is a leader in comprehensive digital mapping and navigation services, while Nokia Siemens Networks provides equipment, services and solutions for communications networks globally.
For more information about developing games on Nokia please contact:
Ravi Belwal – Business Development Manager – Games.
You can also reach him at ravi.belwal@nokia.com +1 650-336-4615;
Skype: rbelwal
---
New Relic
New Relic is the operations tool that game developers love. Used by wooga, IGN and Zynga, It is a Saas-based Web application performance management solution that lets you magically see inside your production Java, .NET, PHP, and Ruby application and find problems, fast. New Relic has a free version for startups and a more sophisticated offering for the big guys.
---
Appbackr
Appbackr, proud winner of PayPal X Developer Challenge is the first and only digital wholesale marketplace for the iOS market. Developers sell bulk units of an app to buyers on our marketplace, giving developers immediate funds prior to final iTunes Store sale. Backrs profit as the apps sale on iTunes.
---
pariSoma
pariSoma Innovation Loft is a coworking space that has grown to become a major hub for tech startups in the Bay Area.
At pariSoma, innovation is constantly at work. Whether working on the computer, collaborating, talking about the latest tech news, the space is always abuzz with excitement and creativity. We cultivate a vibrant synergistic community through the coworking movement by bringing together like-minded and talented people who share values of collaboration, openness, community, and sustainability. We continuously strive to improve the pariSoma platform to support fluid collaboration and create a sustainable ecosystem in which innovation continues to thrive.
---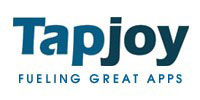 Tapjoy
Tapjoy is the leading platform company for social and mobile applications. The company's turnkey alternative payment platform enables developers to significantly increase their monetization rates when selling virtual goods or premium digital assets, while its cross-platform distribution services provide massive reach and cost-effective user acquisition on the leading social, mobile and gaming platforms. The company is headquartered in San Francisco, California. Investors include Rho Ventures, Interwest Capital, North Bridge Venture Partners, and D. E. Shaw Ventures. For more information, visit www.tapjoy.com
---
Windows Azure
Windows Azure allows you to spend more time focusing on your product, users, and business model rather than backend system admin and operational time-sinks.
---
angelHack
angelHack brings together startup communities from around the country, for a hackathon competition, judged by top Angel Investors, where participants build startups ideas.
---

Ludei
Ludei is a San Francisco based games technology firm aimed at wrapping HTML5/javascript games for iOS and Android platforms with zero coding cost. Ludei has produced successful titles for iOS and Android with more than 15 million downloads from 100+ countries. It's now focused on providing game developers with the best cross-platform technology.
---
Claritics
Claritics is a social intelligence company that delivers rich analytics for immediate, actionable insights to help social and mobile app developers and marketers reach faster, smarter decisions. The company is the first solution of its kind to turn analytics into automated business processes that improve its customer's reach, retention and revenue campaigns on the fly. Claritics' cloud-based suite of social analytics applications track data from across multiple platforms in real-time to allow game developers, marketers and social commerce companies make immediate improvements to their businesses. Headquartered in Mountain View, California, Claritics is venture-capital backed and led by a seasoned management team with deep expertise in data analytics and marketing automation. For more information, visit www.claritics.com
---
Apps Genius
Apps Genius Corp develops markets, publishes and distributes social games and software applications that consumers can use on a variety of platforms including the Apple iPhone™, Google's Android and Facebook. Our Entertainment Division focuses on leveraging the fan base of existing social media and entertainment brands to market apps and games developed. We are currently hosting the "Worlds Greatest Developer Contest" and invite all to submit there entries to compete for a $10,000 prize. Please visit AppsGenius.com for more information.
---
FailCon
FailCon, join over 400 founders, investors, executives, developers, service provides, and press as we share tips and tools to avoid, prepare for, and recover from the most common startup mistakes. FailCon continues to attract some of the top names in the industry, who come to share stories of failure, what they learned, and how they recovered. As a SF Game Developer, you can claim 10% off with the code "10sfgamedevelopers." A complete list of speakers and topics can be found at http://failcon2010.com.
---
Virtual Goods Summit
Virtual Goods Summit | October 12-13, 2010, San Francisco, CA
Produced by Mediabistro, Charles Hudson, and Social Times, the fourth annual Virtual Goods Summit explores key challenges and opportunities being experienced in this rapidly expanding market. Speakers include Facebook's Deborah Liu, Microsoft Xbox's Ben Smith, Zynga's Mark Skaggs, and many more. Talks and panels will cover virtual goods beyond games, designing free-to-lay games for maximum engagement, the virtual goods markets in Europe and Asia, virtual goods and mobile apps, monetization infrastructure for virtual goods, and more. For full details and registration, visit the site. Register with promo code SFGD and save 15%!
---
Magners
Magners Irish Cider offers Refreshment the Irish Way – now in two varieties, Original Cider and Magners Pear. For more information, visit Magners online at http://magners.com.
---
Pillsbury
Pillsbury's multidisciplinary Virtual Worlds & Video Games team, the first of its kind, includes nearly 30 attorneys around the world working at the forefront of merging business and legal issues relating to virtual worlds, mirror worlds, augmented reality, virtual goods, virtual currency and other social media. The team, which can assist clients with venture capital and private equity funding, mergers and acquisitions, legal and business strategies for virtual goods and currency, intellectual property strategies, implementation and enforcement, preparation of key agreements and policies, including: terms of service agreements; development agreements; DMCA policies, compliance and enforcement; data protection and privacy policies; COPPA policies; and much more, has represented both the largest players in the industry such as Activision Blizzard, Playfish, A&E Inc., and some of the most promising emerging companies. The team also hosts a dedicated blog.
---
D2S Games
D2S Games is revolutionizing mobile and social games by connecting players to each other and their environment. Our formula for fun: combine casual, multi-player games that you play on the big screen TV in your favorite hangout, with your mobile phone as the game controller. The results are an instant party connecting you to others through awesome social gaming. D2S Games puts big screen fun in the palm of your hand – and gets you in the game.
---
NOS!
NOS! The official energy drink of the San Francisco Game Developer's Workshop!
---
Focal Press
Book Design giveaways